COMING SOON!!!
CF Roberts is currently working on a new and improved careers section to deliver a better applicant experience.
We plan to have this completed by the start of May 2019, so please bear with us whilst we get this up and running
In the mean-time, if you have any career enquiries, please contact
David Nutt on recruitment@cfroberts.co.uk or 01242 571100.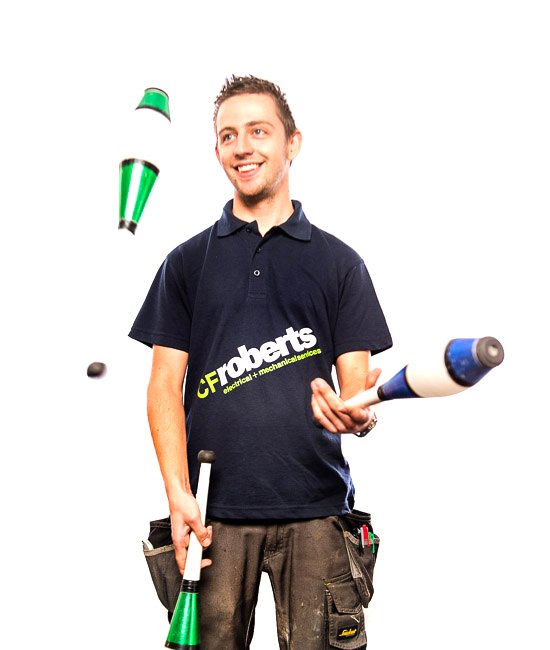 Apprenticeships
We have always led the way in apprenticeships, giving talented and ambitious young people from all backgrounds the chance to realise their full potential. It's exactly how our Managing Director Ian Henderson and almost all our senior managers first started out, so we mean what we say and we like to 'grow our own'.
Currently we have around seventy apprentices all developing their personal and technical skills and taking apprenticeships in either Electro Technical Installation or Plumbing and Heating. You learn with us and through our unique bespoke courses and special relationship with training providers.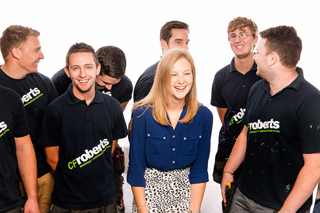 But we give you much more than a professional qualification. We think it is just as important for you to learn about our customers and our suppliers, their challenges and brand values, to acquire broader client specific skills and to learn how to be an effective and successful member of a big supportive team.
We are interested in character and commitment as much as academic qualifications and we also think it's really
important that you actually enjoy learning and coming to work.
At CF Roberts you will.
Other Opportunities
We are a successful business that continues to grow and recruit. Committed to equality of opportunity we are always looking for talented people
keen to be part of our team and to grow with us.
For more information on Apprenticeships or other opportunities with CF Roberts
please contact 01242 571100 or