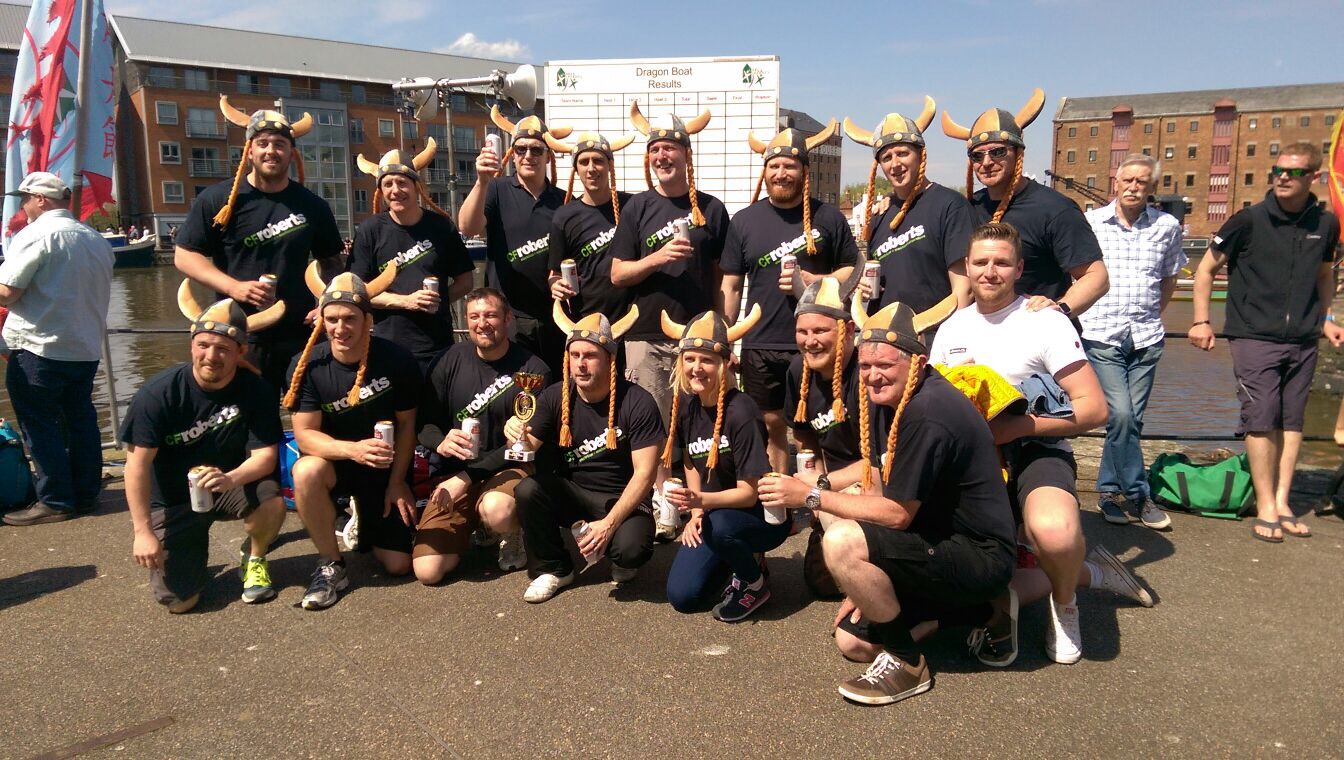 Months of arduous training and self denial paid off as the team from CF Roberts triumphed in this years Gloucester Docks Dragon Boat Race.
This internationally famous event attracts teams from as far afield as Quedgeley and Hucclecote and every year raises thousands of pounds for local charities. It is always fiercely contested by teams of Vikings, dodgy looking milkmaids with hairy legs, assorted pirates, petty criminals and large men dressed as cheerleaders.
After disappointing performances and some regrettable indiscretions in previous years, all charges now dropped, CFR were here to win. Led by mud runner, marathon man and occasional electrician Stuart Baker and working to plans devised by ruthless boat racing mastermind Paul Roberts, the 15 strong team surged to victory in the morning competition.
"I'm over the moon" wheezed breathless skipper Baker, before collapsing in a heap.
After receiving oxygen and medical attention he was quizzed about his side's drop in performance in the later heats but refused to blame several missing members of his crew rumoured to have been seen cheering on the CFR team from a dockside Wetherspoons.
Still clutching his Viking helmet, Baker instead chose to single out drummer Kate Manning for special praise; "If you want to win a Dragon contest, look no further than Kate" he generously said.
The Roberts team raised over £600 for charity and having collected the money Baker insists he will be handing it over to the organisers immediately after his next pay day.
In total more than £10,000 will go via the Rotary Club of Gloucester Severn to the Sue Ryder hospice, 'Charlie's' which is a new cancer drop in centre in Gloucester and, the air ambulance.
Well done all.